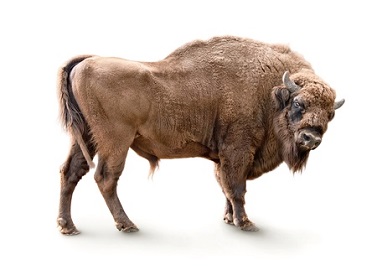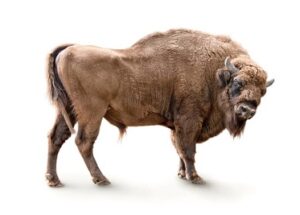 Bison General Characteristics & Fact
Bison are large, herbivorous mammals.
They are native to North America.
Scientific name: Bison bison.
They have a distinctive hump on their shoulders.
Both males and females have curved horns.
Bison live in grasslands and prairies.
Bison can weigh up to 2,000 pounds.
They graze on grasses and other vegetation.
Bison have a social structure and live in herds.
Historically, they played a crucial role in Native American culture.
Bison populations were significantly reduced due to hunting and habitat loss.
Conservation efforts have helped some populations recover.
Yellowstone National Park is home to a prominent bison population.
Bison are often associated with the American West.
They are strong runners and can reach speeds of up to 35 mph.
Bison have a shaggy coat to protect against cold weather.
They use dust baths to help control parasites.
Bison are an iconic symbol of the American frontier.
Read our Animals Encyclopedia with Complete Facts
Continue To Explore All Animals That Start With B
Scientific Classification of Bison
Kingdom: Animalia
Phylum: Chordata
Class: Mammalia
Order: Artiodactyla
Family: Bovidae
Genus: Bison
Species: Bison
View All A-Z Animals List
FAQS bison
Grasses: They graze on different types of grasses found in the prairies and grasslands.
Sedges: Sedges are another type of grass-like plant that bison consume.
Forbs: Forbs are broad-leaved plants, such as dandelions, clover, and wildflowers, that bison eat.
Shrubs and woody plants: In some regions, bison may also browse on shrubs and woody vegetation when available.