Casting Light on The Word 'Alight'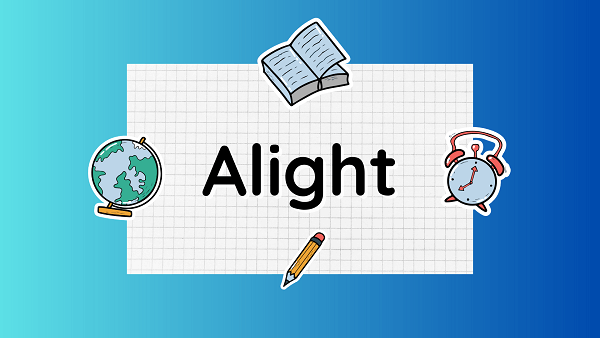 Definition
"Alight" can be used as a verb or an adjective. As a verb, it means to descend or come down from a vehicle or to settle or land on something. As an adjective, it describes something that is on fire or illuminated.
Synonyms
Synonyms for the verb form of "alight" include disembark, get off, descend, land, perch, and settle. As an adjective, synonyms include aflame, ablaze, illuminated, lit up, and glowing.
Antonyms
Antonyms for the verb form of "alight" include board, embark, ascend, take off, and fly away. As an adjective, antonyms include extinguished, dark, and unlit.
Descending from a Vehicle
When used as a verb, "alight" often refers to getting off or descending from a vehicle, such as a bus, train, or airplane. It implies the action of stepping down or getting out of the vehicle after reaching a destination.
Settling or Landing
"Alight" can also describe the action of settling or landing on a surface. It can be used to describe birds landing on a branch, insects landing on a flower, or any object or creature coming to rest on something.
On Fire
When used as an adjective, "alight" describes something that is burning or on fire. It implies the state of being lit up with flames or engulfed in fire.
Illuminated
In some cases, "alight" can mean that something is brightly illuminated or lit up. It suggests a state of being well-lit or bathed in light.
Common Usage
The word "alight" is commonly used in transportation contexts, such as when passengers are getting off a bus or when birds are landing on a perch. It is also used to describe things that are on fire or brightly lit.
Figurative Usage
In a figurative sense, "alight" can be used to describe a sudden realization or inspiration, as if a light has been ignited within someone's mind.
Historical Usage
The word "alight" has roots in Old English, where it meant "on fire" or "in flames." Over time, its meaning expanded to include descending from a vehicle or settling on a surface.
Continue To Explore A-Z Words