The University of Toronto was founded in 1827 as a top university in Canada with an extended history of challenging the impossible.  It is one of the world's leading research-intensive universities, which brings top minds together from every possible background and field to collaborate on the world's most crucial challenges.
Universities Toronto focuses on preparing students for success through an outstanding global education rooted in excellence, inclusion, and excellent learning communities.
Important Notes
UofT offers courses in business, medicine, engineering, humanities, and education.
The University of Toronto allows students to work during their studies. This program helps nearly 4,000 students a year find part-time employment at the university.
It is known for its influential school of thought on communication theory and literary criticism known as the Toronto School.
The University ranked first in Canada and consistently at number 10 in the world according to QS World Rankings 2023.

The University of Toronto Programmes comprises 700 undergraduate and 200 graduate disciplines.

There are 44 libraries, including 19.5 million physical holdings and over 6.4 million electronic holdings. Making it the third-largest library system in North America.
UofT international students come from almost 160 countries maximum of five countries of origin is India, China, India, the United States, South Korea, and Hong Kong.
 It is among the top research universities in Canada to Research Infosource.
Also, It is one of the Universities of Toronto that has made some wonderful developments done by the university such as the G-suit and infrared chemiluminescence technique. It also improved analyses of energy behaviors in chemical reactions.
The University Toronto Library is the largest academic library in Canada.
Here we have a list of Universities in Toronto that ranked #1 in the world.
York University (YU), Toronto
York University is a leading public research university in Toronto. YU teaches students according to international standards and prepares students for their long-term career and personal success. It is among Canada's fourth-largest universities. There are about 59,700 students from 172 countries, 7,000 faculty and staff, and 325,000 alumni worldwide.
The University offered Bachelor's degrees in the following disciplines: Science, Business, Law, Engineering, Health, Environmental Studies, Liberal Arts &, Professional Studies, Education, Arts, Media, Performance, and Design. It has 8,500 various experiential education opportunities and leading programs including internships, community placements, co-ops, and capstone projects.
Toronto Metropolitan University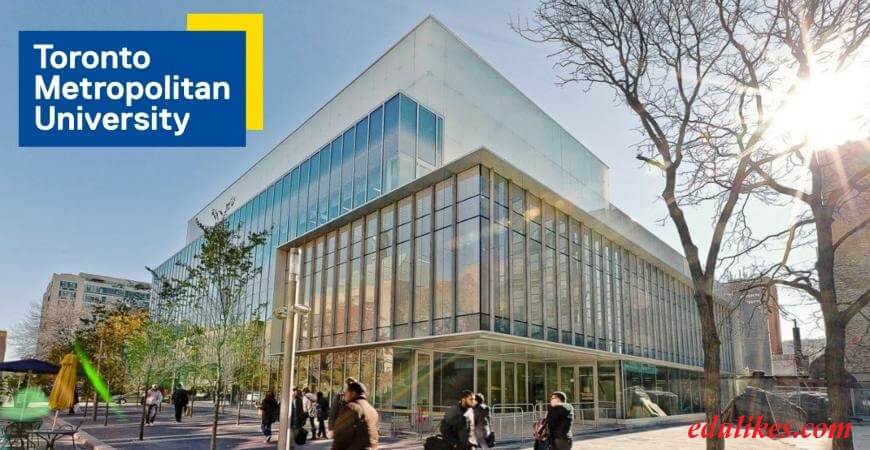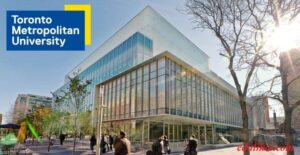 Toronto Metropolitan University is a public research university located in Toronto, Ontario, as Canada's leader in innovative, career-oriented education and an institute clearly on the move.TMU focus on innovation and entrepreneurship and a mission to serve societal needs and a long-standing. The University of Toronto is distinctly urban, diverse culturally, and inclusive. It is among the Top Universities in Toronto that offers more than 100 undergraduate and graduate programs.
The university is distinctly metropolitan, culturally diverse, and inclusive. There are 45,000 home students, about 2,400 master's and PhD students, 3,200 faculty and staff, approximately 217,000 alumni graduates living around the world, and 55 PhD and Master's Programs. It comprises seven academic faculties: the Faculty of Community Services, the Faculty of Arts,  the Faculty of Engineering and Architectural Science, and the Faculty of Science. Ranked 10th in Canada.
OCAD University, Toronto, Ontario
It was founded in 1876 in Toronto by the Ontario Society of Artists as an Ontario School of Art. It is the oldest art and design university and is a famous cluster for art, design, digital media, research, innovation, and creativity. OCAD is the first school in Canada committed exclusively to the education of professional artists in fine and commercial art. It is known as a comprehensive art, design, and media post-secondary institution.
OCAD academic year is based on two terms, Fall/Winter runs from September to April, and Spring/Summer runs from May to August. OCAD University has 17 undergraduate programs and 7 graduate programs that will empower you to think, create, and see things differently. It welcomes international students and all students wishing to make meaningful global connections. Universities in Toronto Ranking becomes according to QS World University Rankings.
Tyndale University
Tyndale University is a private interdenominational evangelical Christian university in Toronto, Ontario. Founded in 1984 offers undergraduate, seminary, and graduate programs such as(Bachelor of Arts, Bachelor of Religious Education, and Bachelor of Education). Its students come from over 40 different Christian denominations.
It is the largest and oldest school of theology that offers Masters's and Doctorate degrees. The University has Open Learning Centre established in 2012. It becomes the third pillar of the University with five centers. Moreover, it offers educational programming, consulting, and counseling services to support members of the community and the local church. It is one of the top best Universities in Toronto Canada.
Established Year: 1894

Average Class Size: 22

Ethnicities: 60+

Denominations: 40+

Total Students: 1361
Undergraduate Students: 616+
Graduate Students: 705+
Doctoral: 40+
You may also search for Lucrative Degree Subjects After Graduation