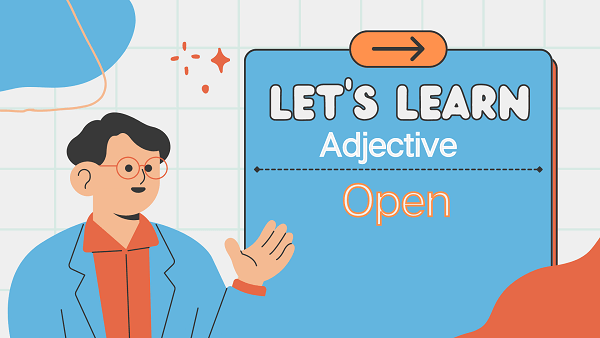 Casting Light on The Word 'Open'
Adjective Usage
"Open" is an adjective that describes something that is not closed, accessible, or available for use or entry. It can refer to physical objects like doors, windows, or containers, as well as abstract concepts such as opportunities, attitudes, or communication.
Synonyms
Some synonyms for "open" include accessible, available, unrestricted, unobstructed, free, and welcoming. These words convey a similar meaning of something being accessible, approachable, or not restricted.
Antonyms
Antonyms for "open" include closed, shut, inaccessible, restricted, blocked, or sealed. These words represent the opposite end of the spectrum, suggesting something that is not accessible or available.
Open-mindedness
The word "open" can also describe a person's attitude or mindset, particularly in terms of being receptive to new ideas, perspectives, or experiences. Being open-minded implies a willingness to consider different viewpoints and explore possibilities.
Open Space
"Open" can refer to a physical space that is not enclosed or restricted, such as an open field or an open floor plan. It suggests a sense of freedom, expansiveness, or lack of barriers.
Open for Business
When a store, restaurant, or establishment is "open," it means it is operating and ready to serve customers during regular business hours.
Open Relationship
In the context of interpersonal relationships, an "open relationship" refers to a non-monogamous arrangement where both partners agree to have the freedom to engage in additional romantic or sexual relationships.
Open Source
In the realm of software and technology, "open source" refers to software that is freely available, allowing users to access, modify, and distribute its source code.
Open-ended
The term "open-ended" describes something that does not have a predetermined or fixed conclusion. It allows for flexibility, exploration, and the possibility of multiple outcomes.
Open Book
The phrase "an open book" is used metaphorically to describe someone who is transparent, honest, and willing to share personal information or emotions openly.
Continue To Explore A-Z Words