Casting Light on The Word 'Groovy'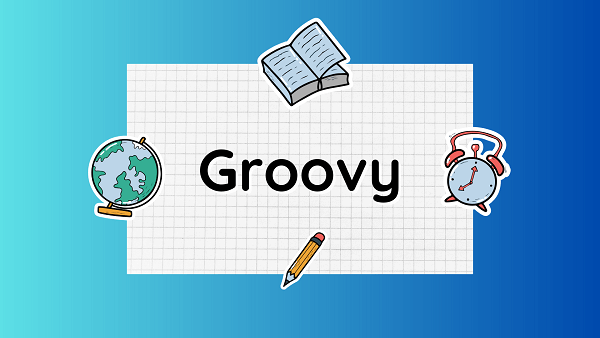 Definition
"Groovy" describes something as stylish, fashionable, or cool. It is often used to express enthusiasm, positivity, or approval.
Origin
The term "groovy" emerged in the 1960s as part of the counterculture movement and became popularized through the language of hippies and the music scene. It has since become a part of popular slang.
Musical influence
"Groovy" is closely tied to the genres of music that were popular in the 1960s, such as rock, funk, soul, and jazz. It often denotes music with a catchy rhythm or a laid-back, enjoyable quality.
Positive connotations
"Groovy" carries a positive and enthusiastic connotation, suggesting something is trendy, exciting, or appealing. It is commonly associated with a sense of happiness, relaxation, and good vibes.
Synonyms
Some synonyms for "groovy" include cool, hip, trendy, happening, stylish, awesome, rad, and fabulous.
Popularity in the 1960s
"Groovy" gained significant popularity during the 1960s as a term used by the counterculture movement, representing a departure from mainstream norms and an embrace of alternative lifestyles.
Cultural impact
The term "groovy" reflects the cultural shifts of the 1960s, with its emphasis on freedom, individuality, and nonconformity. It became associated with peace, love, and a rejection of traditional values.
Usage
"Groovy" is commonly used in informal conversations, particularly to describe something that is enjoyable, pleasing, or aesthetically appealing. It can refer to music, fashion, experiences, or general positive vibes.
Revival and nostalgia
While "Groovy" originated in the 1960s, it has experienced occasional revivals and continues to be used today, often in a nostalgic or retro context.
Impact on popular culture
The term "groovy" has left a lasting impact on popular culture, featuring in songs, movies, TV shows, and advertisements. It is often used to evoke a sense of the 1960s or to create a retro atmosphere.
Global usage
Although "groovy" has its roots in American counterculture, it has been adopted and used in various countries around the world, particularly in English-speaking regions.
Variations and adaptations
Over time, variations and adaptations of "groovy" have emerged, such as "groove," "groovin'," or "groovetastic," each carrying a similar sense of style, enjoyment, or positivity.
Influence on language
The term "groovy" has had an influence on the English language, contributing to the development of slang and expressions used to describe something as fashionable or appealing.
Evolution of meaning
While "groovy" initially referred to a specific cultural movement and musical style, its meaning has expanded to encompass a broader sense of anything that is cool, trendy, or enjoyable.
Individual interpretation
The perception of what is considered "groovy" can vary from person to person, as it is subjective and influenced by personal taste, cultural background, and current trends.
FAQs(Frequently Asked Questions)
What is Groovy used for?
Groovy is primarily used as an adjective to describe something as stylish, cool, or enjoyable, often in a retro or nostalgic context. It is commonly used in informal conversations to convey enthusiasm or approval. Additionally, Groovy is a programming language that is used for building applications on the Java platform.
Does Groovy require Java?
Yes, Groovy is designed to run on the Java Virtual Machine (JVM) and requires Java to be installed for its execution. It leverages the Java platform's libraries and seamlessly integrates with existing Java code and frameworks.
What is the difference between Groovy and Java?
The main difference between Groovy and Java is that Groovy is a dynamically typed scripting language with concise syntax and additional features, while Java is a statically typed, compiled language with a stricter syntax and a focus on performance and scalability. Groovy offers more flexibility and expressiveness, while Java emphasizes strict typing and a robust ecosystem.
Is Groovy slower than Java?
In general, Groovy is slower than Java due to its dynamic nature and runtime features. However, the performance difference between the two depends on the specific use case and optimizations implemented. For computationally intensive tasks, Java's statically typed nature can often provide better performance compared to Groovy's dynamic typing.
Related