Casting Light on The Word 'Angelic'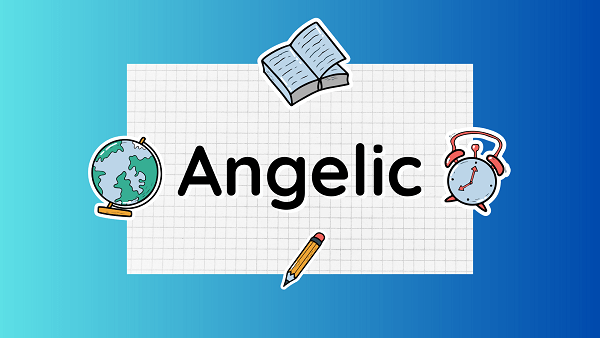 Definition
"Angelic" is an adjective that describes something or someone as resembling or having qualities associated with angels. It implies a sense of beauty, purity, innocence, or divine-like qualities.
Synonyms
Some synonyms for "angelic" include heavenly, divine, celestial, seraphic, ethereal, pure, innocent, and saintly.
Antonyms
Some antonyms for "angelic" include demonic, evil, wicked, sinister, unholy, and malevolent.
Usage
It is used to describe various things, including people, appearances, behaviors, voices, or qualities that evoke a sense of goodness, beauty, or divine grace.
Religious and Mythological Significance
The term "angelic" is closely associated with religious beliefs and mythologies that feature angels as celestial beings with divine attributes. In many religious traditions, angels are depicted as messengers or intermediaries between heaven and earth.
Symbolism
It is often used symbolically to represent ideals such as purity, virtue, protection, guidance, and benevolence. It can evoke a sense of awe or reverence.
Visual Depictions
In art, literature, and popular culture, angels are often portrayed as having ethereal beauty, wings, halos, and serene expressions. Describing something as angelic may evoke imagery associated with these depictions.
Personal Qualities
When describing a person as angelic, suggests qualities such as kindness, compassion, grace, and a radiant or gentle demeanor.
Aesthetic Appeal
The term "angelic" is also used to describe visual or auditory experiences that are exceptionally beautiful, serene, or otherworldly. It can refer to music, voices, landscapes, or artistic creations that evoke a sense of divine or transcendent beauty.
Metaphorical Usage
It can be used metaphorically to describe qualities or experiences that are considered exceptionally positive, uplifting, or harmonious. Such as an "angelic act" or an "angelic voice."
Continue To Explore A-Z Words