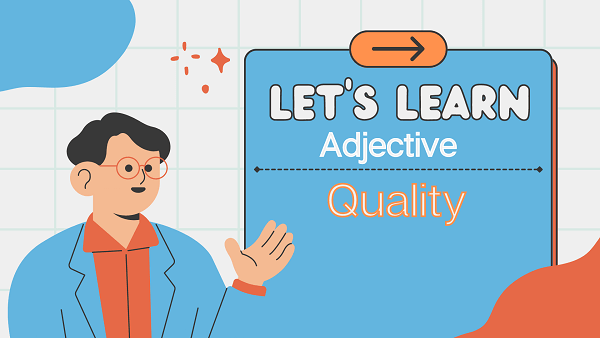 Casting Light on The Word 'Quality '
Definition & Meaning
Quality refers to the standard or degree of excellence of something. It is the characteristic or attribute that makes a product, service, or entity stand out as superior or desirable. When something possesses high quality, it means it meets or exceeds expectations and fulfills its intended purpose effectively.
Synonyms
Excellence
Superiority
Merit
Distinction
Worth
Value
Virtue
Precision
Perfection
Finesse
Antonyms
Inferiority
Mediocrity
Deficiency
Flaw
Imperfection
Faultiness
Substandard
Mediocre
Unexceptional
Inadequacy
Importance of Quality
Quality holds significant importance in various aspects of life, including:
Customer Satisfaction
High-quality products and services lead to increased customer satisfaction, loyalty, and positive word-of-mouth, fostering a strong customer base.
Brand Reputation
Maintaining consistent quality builds a positive brand image, boosting trust and confidence among consumers.
Efficiency and Reliability
Quality ensures that products and services perform as intended, minimizing defects, reworks, and wastage, leading to improved efficiency.
Compliance and Safety
In certain industries like healthcare and manufacturing, adhering to strict quality standards is crucial to ensure safety and compliance with regulations.
FAQs(Frequently Asked Questions)
How is quality measured?
Quality can be measured using various metrics, such as defect rates, customer feedback, return rates, and adherence to specific standards or specifications.
Why is quality control important in manufacturing?
Quality control ensures that manufactured products meet predetermined standards, reducing defects and ensuring customer satisfaction.
How does quality impact business profitability?
. High-quality products often command higher prices, leading to increased revenue. Moreover, quality reduces costs related to rework, returns, and customer complaints, positively impacting profitability.
Can service-based industries benefit from focusing on quality?
Absolutely. Service industries can significantly benefit from focusing on quality as it enhances customer satisfaction, builds a loyal clientele, and leads to positive reviews and recommendations, ultimately driving business growth.
Continue To Explore A-Z Words