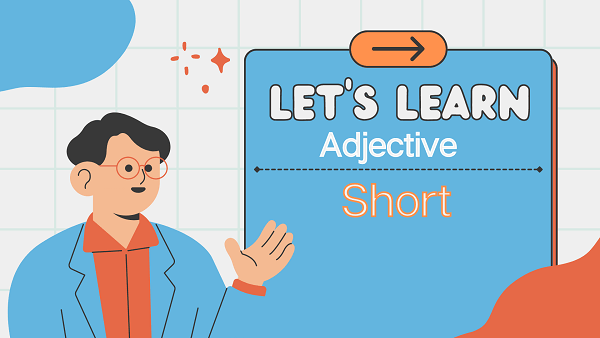 Casting Light on The Word 'Short'
Definition
"Short" is an adjective used to describe something that has a small length, distance, or duration. It can also refer to someone's height when they are not tall in stature. Additionally, "short" can mean the insufficient length of time or lack of something.
Meaning
The meaning of "short" is linked to the concept of limited or reduced size, length, or time. It denotes a state of not being long or tall and can also imply a lack or deficiency of something expected or required.
Synonyms
Small
Brief
Limited
Petite
Compact
Concise
Little
Abbreviated
Insufficient
Scant
Antonyms
Long
Tall
Extended
Lengthy
Ample
Generous
Abundant
Sufficient
Ample
Plentiful
Importance of Short
Understanding the concept of "short" is crucial for various reasons:
Clarity of Communication
Knowing the meaning of "short" helps in clear and concise communication, especially when describing dimensions, timeframes, or stature.
Time Management
Understanding "short" in terms of time duration allows for better time management and setting realistic expectations for completing tasks.
Measurement and Quantification
Recognizing "short" as a measurement descriptor helps in various fields such as construction, design, and manufacturing.
Personal Perception
Understanding one's own height as "short" or "tall" can influence self-perception and body image.
FAQs(Frequently Asked Questions)
What is considered a "short" duration of time?
The perception of what is considered "short" in terms of time duration can vary depending on the context. It might range from seconds or minutes for quick tasks to a few hours or days for certain projects. It ultimately depends on the specific situation and the perspective of the individual or the task at hand.
Is being "short" in height a disadvantage?
Being "short" in height is not necessarily a disadvantage. Height is just one aspect of an individual's physical appearance, and it does not determine a person's abilities, skills, or worth. People of all heights can achieve success and lead fulfilling lives.
Can "short" be used to describe emotional states or moods?
Yes, "short" can be used figuratively to describe emotional states or moods. For example, someone might say they are in a "short temper," meaning they are easily irritable or impatient.
Are there any positive aspects of being "short"?
Yes, there are positive aspects of being "short." Shorter individuals might find it easier to fit into compact spaces, have a lower risk of certain health issues like joint problems, and often appear younger than their taller counterparts.
Continue To Explore A-Z Words