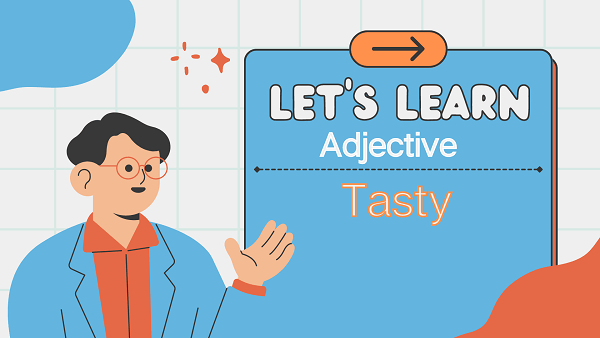 Casting Light on The Word 'Tasty'
Definition
Having a pleasant or delicious flavor; appetizing and enjoyable to the taste.
Meaning
When something is described as "tasty," it means that it has a delightful or delicious taste that is pleasing to the palate.
Synonyms
Delicious
Delectable
Flavorful
Yummy
Savory
Appetizing
Palatable
Scrumptious
Mouthwatering
Tasty
Antonyms
Tasteless
Unappetizing
Bland
Insipid
Flavorless
Unpalatable
Disgusting
Unpleasant
Repulsive
Nasty
Importance of Tasty
Understanding the concept of "tasty" is important in various contexts:
Culinary Delight
Appreciating and understanding what makes food and beverages tasty is crucial in the culinary world. Chefs and cooks strive to create flavorful and delicious dishes to satisfy their customers' taste buds.
Diet and Nutrition
Understanding the difference between tasty and unhealthy foods is important for maintaining a balanced diet and making healthier food choices.
Social and Cultural Context
Tasty foods often play a significant role in social gatherings, celebrations, and cultural traditions, bringing people together and adding joy to special occasions.
Food Industry and Marketing
The concept of tastiness is an essential factor in food marketing, where food manufacturers and restaurants highlight the delightful flavors of their products to attract customers.
FAQs(Frequently Asked Questions)
Is "tasty" a subjective or objective description?
The perception of taste is primarily subjective, meaning it varies from person to person. While some foods may be generally considered tasty by a majority of people, individual taste preferences can differ based on culture, upbringing, and personal experiences.
What are some common elements that make food tasty?
Foods can be considered tasty due to a combination of factors, such as the right balance of flavors (sweet, salty, sour, bitter, umami), appealing aroma, pleasing texture, and the use of fresh and high-quality ingredients.
Can healthy foods be tasty as well?
Yes, healthy foods can be tasty and flavorful. In fact, using a variety of herbs, spices, and cooking techniques can enhance the taste of nutritious dishes. The misconception that healthy foods are tasteless or bland can often be dispelled with creative and skillful cooking.
Why is taste important in the culinary arts?
Taste is one of the fundamental aspects of the culinary arts. Chefs and cooks aim to create dishes that not only look appealing but also taste delicious. The ability to balance flavors and create tasty combinations is what sets skilled chefs apart and ensures customer satisfaction in restaurants and food establishments.
Continue To Explore A-Z Words