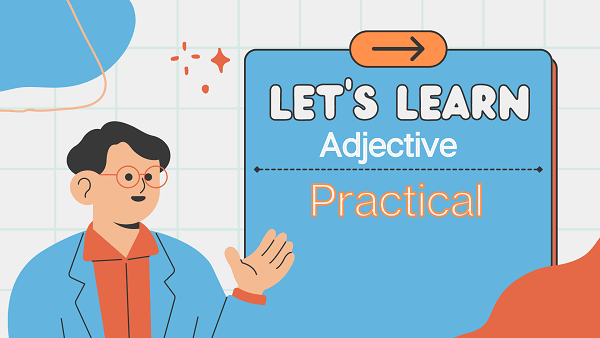 Casting Light on The Word 'Practical'
Definition
Practical refers to something that is related to or concerned with the actual doing or application of something rather than theoretical or abstract concepts. It emphasizes the usefulness, functionality, and real-world applicability of ideas, skills, or solutions.
Meaning
Practicality is about focusing on what works in practice, considering the feasibility and effectiveness of ideas or actions. It involves employing practical knowledge, experience, and common sense to achieve desired outcomes or solve problems.
Synonyms
Pragmatic
Realistic
Functional
Applicable
Utilitarian
Hands-on
Actionable
Effective
Feasible
Utilizable
Antonyms
Theoretical
Impractical
Idealistic
Speculative
Hypothetical
Abstract
Impracticable
Ineffective
Unrealistic
Conceptual
Importance of Practical
Being practical is important because it enables individuals to navigate real-world challenges, make sound decisions, and achieve tangible results. It helps in avoiding wastefulness, identifying practical solutions, adapting to changing circumstances, and finding efficient ways to accomplish goals.
FAQs(Frequently Asked Questions)
Why is practicality important?
Practicality is important because it allows us to effectively apply our knowledge, skills, and resources to solve problems, accomplish tasks, and make progress. It helps us consider the feasibility, usefulness, and real-world impact of our actions.
How can one develop practical thinking?
To develop practical thinking, one can focus on seeking practical solutions, considering real-world constraints, learning from experience, and using critical thinking to evaluate the practicality and effectiveness of ideas and actions.
Can someone be practical and creative at the same time?
Yes, someone can be both practical and creative. Practicality involves considering real-world constraints and feasibility, while creativity involves generating novel ideas and thinking outside the box. Combining practicality with creativity allows for innovative solutions that are both realistic and imaginative.
Continue To Explore A-Z Words