Casting Light on The Word 'Fluffy'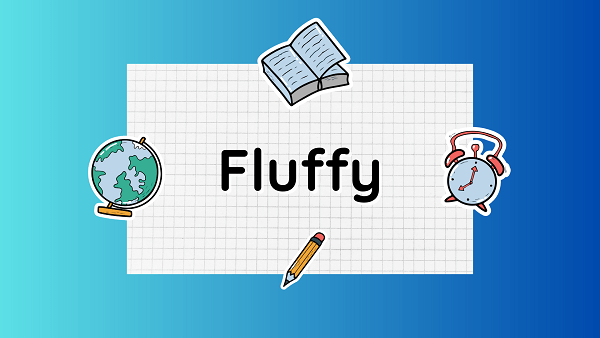 Definition
"Fluffy" is an adjective used to describe something that is soft, light, and often characterized by a dense and voluminous texture. It typically refers to things that are full of air or have a light, airy quality.
Synonyms
Some synonyms for "fluffy" include soft, airy, downy, feathery, puffy, light, cushiony, and voluminous.
Texture and Appearance
When describing something as fluffy, it implies a specific texture that is light, soft, and often characterized by multiple layers or a lack of firmness. It can be used to describe objects, materials, or even animals with a soft and voluminous coat.
Common Usage
"Fluffy" is often used to describe certain types of foods like whipped cream, marshmallows, or meringue that have a light, airy texture. It is also used to describe the appearance or feel of objects such as pillows, clouds, or certain types of fabrics.
Positive Connotation
"Fluffy" generally carries a positive connotation, evoking a sense of comfort, softness, and pleasantness.
Cultural References
The term "fluffy" is sometimes used colloquially to describe a person's appearance or personality, suggesting a light-hearted, cheerful, or easy-going nature.
FAQs(Frequently Asked Questions)
What does being fluffy mean?
Being fluffy typically means having a soft, light, and voluminous texture or appearance. It is often used to describe things that are full of air, have a light and airy quality, or are characterized by a soft and dense texture.
What is an example of fluffy?
An example of something fluffy is a freshly baked and airy sponge cake that is light, soft and has a voluminous texture.
What does fluffy thinking mean?
"Fluffy thinking" typically refers to a style of thinking or communication that lacks depth, substance, or critical analysis. It implies an emphasis on superficial or trivial aspects rather than addressing substantial or complex matters.
Related