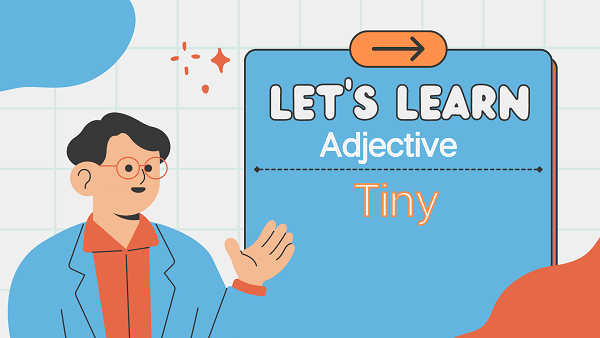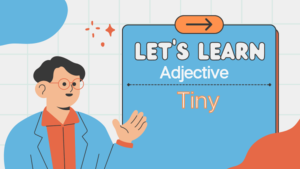 Casting Light on The Word 'Tiny'
Definition
"Tiny" is an adjective used to describe something that is extremely small in size, often implying delicate or miniature proportions. It suggests that the object or subject is significantly smaller than the average or expected size.
Meaning
When something is referred to as "tiny," it conveys the idea of being minuscule, petite, or compact, often with a sense of charm or cuteness due to its smallness.
Synonyms
Small
Miniature
Little
Minuscule
Microscopic
Diminutive
Pint-sized
Wee
Lilliputian
Midget
Antonyms
Large
Big
Huge
Gigantic
Enormous
Massive
Colossal
Substantial
Vast
Immense
Importance of Tiny
The significance of "tiny" can be observed in various contexts, including:
Precision and Detail
In certain fields like engineering, electronics, and technology, dealing with tiny components or details is essential for precise and accurate functionality. Miniaturization allows for more compact and efficient designs.
Art and Aesthetics
In the world of arts and crafts, the concept of tiny objects holds importance, particularly in miniature art, dollhouses, and micro-sculptures, where artists showcase incredible skills in working on a small scale.
Safety and Risk Management
In areas like nanotechnology and hazardous materials, understanding the behavior and properties of tiny particles or substances is critical for assessing potential risks and ensuring safety measures.
Language and Communication
The word "tiny" is frequently used in descriptive language to evoke emotions like endearment or admiration. It can add a sense of charm and affection when referring to small objects or creatures.
FAQs(Frequently Asked Questions)
What size qualifies as "tiny" for living organisms?
The qualification of "tiny" can vary depending on the context, but generally, living organisms described as tiny are significantly smaller than others of their species. For example, tiny insects might be only a few millimeters in length, while tiny rodents could be notably smaller than their larger counterparts.
Are tiny houses becoming more popular?
Yes, the tiny house movement has been gaining popularity in recent years, especially among people seeking a minimalist and eco-friendly lifestyle. Tiny houses are typically small dwellings, often on wheels, designed to maximize space utilization and reduce environmental impact.
Can "tiny" also imply insignificance or lack of importance?
While "tiny" primarily refers to small size, in some contexts, it may be used metaphorically to imply insignificance or lack of impact. For instance, a tiny contribution to a project might suggest that it had minimal influence.
Are there health implications related to being tiny or extremely small in size?
In the context of living organisms, being tiny or extremely small can have various health implications. For example, in humans, extreme short stature can sometimes be due to genetic or medical conditions, and it may be associated with specific health challenges.
Continue To Explore A-Z Words