Casting Light on The Word 'Extravagant'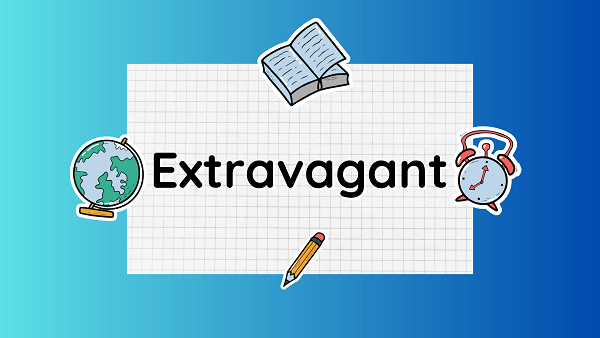 Definition
"Extravagant" is an adjective that describes something characterized by excessive or lavish spending, abundance, or grandiosity. It refers to actions, behaviors, or things that go beyond what is considered reasonable, practical, or necessary.
Excessive or lavish
When something is referred to as extravagant, it means it exceeds the bounds of what is typical, necessary, or considered reasonable. It often implies a display of luxury, opulence, or flamboyance.
Spending or lifestyle
It can refer to excessive spending or a lavish lifestyle, indicating a willingness to splurge or indulge in luxury and extravagance.
Opulent or grand
It is often used to describe things that are grand, elaborate, or luxurious in design, appearance, or presentation.
Synonyms
Lavish, excessive, luxurious, grandiose, flamboyant, indulgent, over-the-top, ostentatious, and sumptuous.
Antonyms
Antonyms for "extravagant" include frugal, economical, modest, restrained, practical, and thrifty.
Context-dependent
It can vary in perception depending on cultural, social, or personal perspectives. What may be considered extravagant in one context or culture could be normal or expected in another.
FAQs(Frequently Asked Questions)
What is the meaning of being extravagant?
Being extravagant means engaging in excessive or lavish spending, indulging in luxury or opulence beyond what is considered reasonable or necessary. It implies a display of abundance, flamboyance, or grandiosity.
What are 2 synonyms for extravagant?
Two synonyms for "extravagant" are "lavish" and "over-the-top," both indicating excessive or extravagant behavior, spending, or display of luxury.
Does extravagant mean happy?
No, "extravagant" does not mean "happy." "Extravagant" refers to excessive or lavish spending, abundance, or grandiosity, while "happy" relates to a positive emotional state or feeling of joy and contentment.
What does the extravagant man mean?
Related